Contests have become an inactive part of ROBLOX, and this page is a stub.
In order for contests to work, you need to have people to vote for the contest entries. Here is an interactive tour aimed to help you Play and Vote for your favorite contest entries.
Click somewhere to explore the Play and Vote page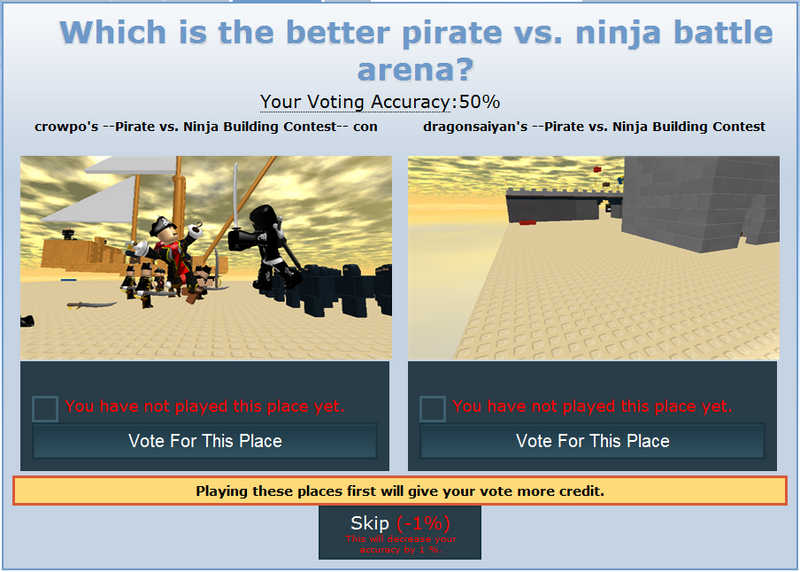 Your voting accuracy
This is your current voting accuracy. You get voting accuracy depending on how well your votes meet the average Robloxian's votes.
Contest entries
Two places are randomly picked and shown to you. Pick the place that you think is the best, and most related to the theme.
Playing first
If you play both places, and pick the right one to vote for, your voting accuracy will gain a higher percentage than if you were to not play both places and just vote.
Vote for this place
Choose the place that you think is more popular in the contests. Press the 'Vote for this place' beneath it. If it was more popular in the polls, then you will gain Voting Accuracy. If the other one was more popular, you will lose Voting Accuracy.
Skip
When it's too hard to tell which is better, sometimes it's best to cut your losses and not make a gamble. Pressing skip will show you two new places, but you will lose 1% voting accuracy.