Kids' Choice Awards 2018
is the third
Kids' Choice Awards
annual event by
Roblox
, and is based of the awards show with the same
name
on
Nickelodeon
. It features three prizes to obtain and three games to go to obtain them.
Description
The Nickelodeon Kids' Choice Awards are back bringing you the hottest music, movies, surprises, and more! Get in on the year's Slimiest party by playing your favorite games and win exclusive virtual prizes! Catch the Kids' Choice Awards on Saturday, March 24th at 8/7c only on Nickelodeon!
Games
Videos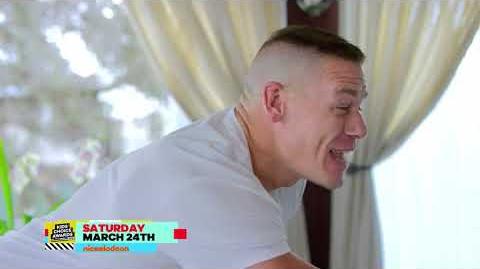 Prizes
| Name | Game | Image | Objective |
| --- | --- | --- | --- |
| Blimp Headphones | Epic Minigames | | In the Minigame Blimp race finish top 3 and get the blimp headphones with a special badge for the event. |
| Slime Shoulder Pads | Blox Hunt | | Hide 30 seconds as a skateboard and 30 seconds as a blimp in the Skate Park for a prize! |
| Blimp Trophy | Escape Room | | Find the clues to unlock the safe to acquire the blimp. You must escape with the blimp in the new Nickelodeon Kids' Choice Awards Themed Room for a prize! |
Catalog Items
Trivia
Criticism
This event has faced a little bit of criticism from the community due to there not being a lot of catalog items, unlike the previous annual Kids' Choice Awards events. Users also criticise the fact that the only catalog item is a 1-week rental item. Some players also criticise the event because near the end of the event map for Escape Room, you have to click on a computer and sometimes the GUI to enter the code won't show up meaning that you have to rejoin a different server again until you would get the GUI to show up.
Gallery