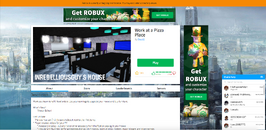 Maintenance is a period of time where the entire ROBLOX website and service is shut down for updates or general maintenance. During maintenance, any attempts to go to a ROBLOX page will be redirected to a generic maintenance page.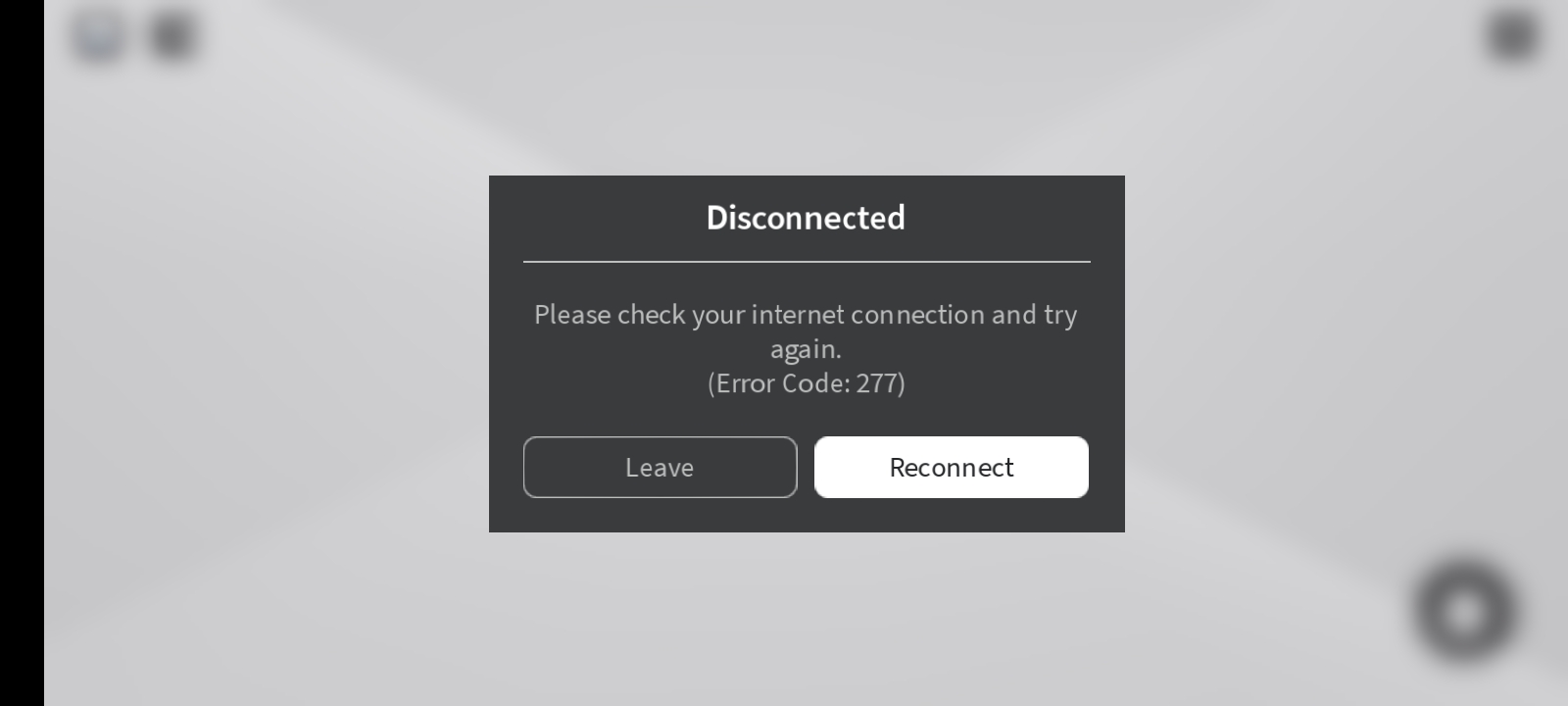 Prior to the start of maintenance, yellow banners will be displayed on the website. They may alert players that access to servers is temporarily unavailable. Once maintenance starts, players will be unable to connect to servers. However, players in games (on servers) will be automatically kicked off servers. In-game, a red banner will say "You have been disconnected from the game.". This would occur to all players that are in-game, as everyone using ROBLOX would be disconnected.
Maintenance usually occurs when most people are asleep, or at school in different time zones. However, in emergencies maintenance may start at any time.
When opening a ROBLOX maintenance bookmark while ROBLOX is not in maintenance will bring you to the home page.
Online and in-game maintenance bugs
When maintenance starts, all servers will stop receiving data from ROBLOX assets. Any character that had respawned once after start of maintenance becomes either a 2006 noob character or just gray. Some servers will still keep running but it might be experiencing a massive lag. Within the next 5 minutes or so, some servers will be shut down based on the command given by the maintenance team.
Sometimes during maintenance, players can still teleport to other games/places without getting a connection error [?].
Servers can sometimes be created if there's no players in the game or all of the servers in the game is full. However, they can still shut down after few minutes.
If you're trying to save/publish changes to a game in Roblox Studio during maintenance, a message will pop-up saying "You need to log into ROBLOX in order to save". However, pressing the OK button will automatically exit you off the place and discard any and all work [?].
Typically, a red banner proclaiming that "The site will be coming down shortly for maintenance" will be displayed on ROBLOX website as a warning to players that the website will be shutting down shortly.


During maintenance phases where purchasing Builders Club or Robux are disabled, an additional banner may be
present alerting users of their inability to make any real-life purchases on ROBLOX.
In-game maintenance GUI
The
in-game maintenance
GUI is a GUI published on places made by users who attempt to steal ROBUX from ROBLOX admins. This will tell players to enter login information to play the game. Mostly new inexperienced users tries to get through by putting their login information. When full information is entered, it sends the logs that can be used by the publisher. As the publisher gets in, they take something from, such as currency, inventory, emails, etc. or also closing account or trying to get the account banned. The publisher may be likely to be banned or terminated, and the stolen account's lost items may be retrieved by contacting appeals@roblox.com or info@roblox.com with evidence.
On this GUI, there is a message that tells the ROBLOX is under maintenance, this claims to be false, as there is no available code like scripts to put ROBLOX into undergoing maintenance, and real maintenance messages will NEVER ask for ANY log-in info. These are known as MGX Guis.
Variations to the maintenance page
Throughout ROBLOX's history, multiple maintenance pages have been used.
Time Period
Images Present on Maintenance Page
Text on Maintenance Page
Remarks
Summer 2008–January 2012

We are upgrading ROBLOX!

Stay Tuned... We'll be back online soon.

YOU WILL BE REDIRECTED TO ROBLOX WHEN WE ARE BACK UP

We are currently performing a scheduled maintenance. Our site will be back up shortly!

The site is currently offline for maintenance and upgrades. Please check back soon!

After maintenance was completed, the text would change to "We have performed maintenance that requires you to restart your browser. PLEASE CLOSE YOUR BROWSER and revisit www.roblox.com."

This maintenance page features the O NOES hat. Despite going through multiple changes, it was used for three and half years from 2008, and is the longest used maintenance screen.

2009?–May 2014

The site is currently offline for maintenance and upgrades. Please check back soon!
From left to right, the ROBLOXians present on the maintenance page are: Matt Dusek, DocStrange, Erik.cassel, Builderman, Telamon, Wookong, and Noob007. Despite Erik's death in 2013, this image was still used for another year after that.

It was used as an alternate maintenance screen starting in 2009, but was also the screen when ROBLOX was forced offline besides maintenance (connection issues, DDoS, etc.).

It has 6 buttons, each one a letter spelling ROBLOX that would reload the page.

May 2014–February 19, 2015

SHH!

ROBLOX is down for maintenance right now.

Even great builders need rest.

The ROBLOXian sleeping in this image is Builderman.
February 19, 2015–July 31, 2015

ROBLOX is undergoing scheduled maintenance.

ROBLOX will be down for maintenance for the next 60 minutes.

There were two variants to this maintenance page. One features the O NOES hat while the other features a hard hat.

This maintenance page has a timer, which tells how many minutes and hours of maintenance time. However, it is only counting down to the predicted time as to when it is complete and may not have been accurate.

August 1, 2015, January 1, 2017–present

The site is currently offline for maintenance and upgrades. Please check back soon!
The password to go to ROBLOX is hidden.
February 18, 2015

Our payment system is currently under maintenance. Please check back shortly!
This page is only used during periods where making real-life purchases on ROBLOX is disabled. It can ruin users buying it and not enough time to renew before expiration of Builders Club.
2015
ROBLOX maintenance is complete. You must restart your browser to get into ROBLOX.
This page only appears after maintenance is finished. This tells players to restart but may sometimes not work on the first try. This page will pop up when the first servers on ROBLOX go back online. Same image as the login screen but it says BACK ON TRACK.
November 21, 2015

Use password for: [User]

R O B L O X

Just like the 2011–2014 maintenance page, it shows a login bar with the buttons.