Personal Server
Talk

0
2,756pages on
this wiki
Brief Description
Edit
Personal Servers are a recently added feature to ROBLOX. In these servers, you are in control of its 'evolution'. It will save everything you did every time you leave and come back to the server. As of now (and possibly forever), making a personal sever is a feature only available for Builders Club members. Non-paying members can join these servers but not make them. Now, Personal Servers have their own tab in the Games selection of the Roblox website.
The owner of the personal server has the ability to change the access power of each player who is in the server.
BeginningEdit
When you begin creating your server, you will get the option of choosing your template just like when you are creating a new place. Choices .
Access LevelsEdit
Owner- Creator of server and is the totally in control Admin- Can promote/demote users Member- Can enter your server and get building tools Visitor- Can enter your place, but no building tools Banned - [Obviously] cannot enter your place. You can change a person's access levels via leader board or by simply clicking them.
Personal Servers can now be associated with particular groups, and membership/admin can be awarded to
members of a group with a certain rank or above. Associating a Personal Server with a group also makes the Personal Server appear on the group's page - so it is easier for members to visit. Personal Servers are commonly used as group bases, hangout places, etc.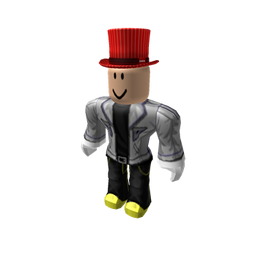 You can also edit your personal server using Roblox Studio by setting the place to a normal game, uploading a new level, then making it a personal server.
First Introductions
Edit
Personal Servers were an upcoming feature on ROBLOX, mentioned at the ROBLOX Rally. It was said at the rally that it is a server of which you can control the traffic into the server.