Welcome to the ROBLOX Wikia,
the free encyclopedia about ROBLOX that anyone can edit!
Welcome
ROBLOX
is a game playing, hosting and development platform used by millions of users who are the architects of their own worlds. The
ROBLOX Wikia
is a free encyclopedia about ROBLOX that anyone can read and edit. It contains information about
scripting
and the API used to develop games, about the
catalog
, about the
community
, and about past and current
events
. It has been edited by 512 different users in the past 30 days and has been edited 333,046 times since its creation.
News
I've noticed that the number of sockpuppetry accusations the past few days has become extreme, and it feels like more editors are worried about blocking potential sockpuppets than contributing to the wiki. We want editors to feel welcome to contribu…

Read more >

Hi guys! I apologize for not being super active on the wiki for the past few weeks. My classes are a living hell right now, and most of my waking time has been spent either in class, labs, work (yay, mandatory clinical hours...), or studying (ie: wa…

Read more >

Hi!

I am a bit confused on why people seems to be creating more duplicate wikias about ROBLOX and why people are conducting business associated with these wikas on the ROBLOX Wikia. I am looking through some of the content of these wikias, and many o…

Read more >
Learn
On the ROBLOX Wikia, you can learn about
ROBLOX
and how to develop and make games, make money (
real
and
virtual
), and everything about ROBLOX's culture and community. Use the search bar to search for any subject or take a look at
a random article
; the ROBLOX Wikia has it all!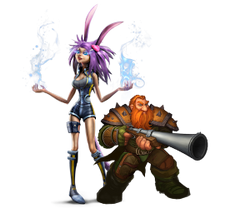 MMO Games
Go to these sites for info or for help with your own wiki!
Aion • Aura Kingdom • Battlestar Galactica Online • City of Titans • DC Universe Online • Diep.io • Disney's Toontown Online • Dragomon Hunter • Dragon's Prophet • Dragon Nest SEA • Echo of Soul • EVE Online • Fallen Earth • Final Fantasy • MapleStory • Marvel Heroes • Ragnarok Online • Revelation Online • ROBLOX • RuneScape • Skyforge • Star Wars: The Old Republic • TERA • Tibia • Toontown Rewritten • World of Warcraft
Want your community included? See how!

Ad blocker interference detected!
Wikia is a free-to-use site that makes money from advertising. We have a modified experience for viewers using ad blockers

Wikia is not accessible if you've made further modifications. Remove the custom ad blocker rule(s) and the page will load as expected.