Welcome
Roblox
is a game playing, hosting and development platform used by millions of users who are the architects of their own worlds. The
Roblox Wikia
is a collaborative encyclopedia about Roblox that contains information about the
community
,
scripting
,
features
, the
catalog
, and the
history
of Roblox. It has been edited by -1 different users in the past 30 days and has been edited 639,066 times since its creation on November 5, 2007.
Wiki Rules
·
Staff
·
Group
·
Discord
Featured Article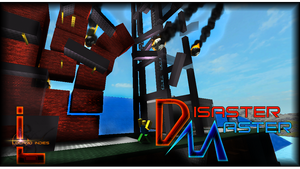 Disaster Master is a 2D game based on a user (known as The Master) being able to control the weather, and the rest of the players must survive in order to win. The game used to be super popular but died down over time. On November 6, 2018, the game received a DCP interview.
Suggest a page for the featured section
News
View
all news
.
Hey editors!

We've temporarily enabled our wiki holiday theme. The theme will last until early/mid January, when we will revert to our previous theme.

Changes:

Background changed to a house (using Future is Bright) with a snowy effect.
Wordmark has a …

Read more >

Hey everyone! I'm sure you've heard of the Roblox Interwiki, but if you haven't, here's a quick explanation. The Roblox Interwiki is a connected network of wikis all pertaining to games on the Roblox platform. Led by Ender01 (Ender#4355), 1011025…

Read more >

Hey wiki editors!

We're proud to announce our newest addition to the wiki homepage, the Featured Article section. This section allows users to view a short description of content that was selected by the wiki administrators, as well as going to the p…

Read more >
Learn
On the Roblox Wikia, you can learn about
Roblox
and how to develop and make games, make money (
real
and
virtual
), and everything about Roblox's culture and community. Use the search bar to search for any subject or take a look at
a random article
; the Roblox Wikia has it all!