Community:Pspjohn1
Talk

0
2,758pages on
this wiki
Pspjohn1
Activity
Active
Month joined
November 2008
Membership
Builders Club
Place visits
Around 3,400,000
Description
The founder and leader of John's Cobras.
Information accurate as of 06/05/2013
Pspjohn1 is an infamous player on Roblox. He is most famous for being the founder and current leader of the well known, yet controversial group John's Cobras, which has over 60,000 members. Within JC, pspjohn1 is seen as a great leader. However, he has a more negative reputation within the clan community, and he has faced accusations of admin abuse, corrupt and bad leadership, and immaturity. John is also famous for his game, Battle over the Bridge, which has over 1.4 million place visits. He has over 3 million place visits. Most of his visits come from his most played games, which are Battle over the Bridge and Fort Fang.
John's Cobras
Edit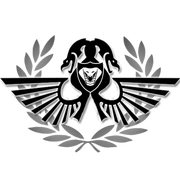 Pspjohn1 founded his notorious group John's Cobras sometime in early 2010. The group rose in fame when he promised free vip to his popular game, Battle over the Bridge. This caused John's Cobras to achieve superclan status, as the group had gained over 10,000 members. Several other superclans, including
F.E.A.R.
and
The United Clan of Roblox
, then went to war with John's Cobras. This caused the group to become even more popular. During the period of time where John's account was stolen, the group was led by DatNoobDatHostedDatNoobClan, where growth of the group slowed. By early 2012, the group had close to 20,000 members. When pspjohn1 regained control of his account, he launched the John's Cobras Revolution. During this revolution, the group went to war with multiple superclans. Both sides claimed victory.
Once Pspjohn1 regained control of the group in 2012, activity picked up once again. John's Cobras went to war with multiple groups, including The Vaktovian Empire, R.A.T., F.E.A.R., and T.R.A.. Because of the large amount of ads that pspjohn released for the group during 2012, as well as the multiple wars John's Cobras was involved in during that year, the group grew rapidly, so that it has achieved 50,000 members by the end of 2012. The group is currently at war with The Roblox Assault Team once again and several of its allies. The war had lasted through 2013, with a final battle being planned. Eventually, it ended up into becoming a major clan war with the GSC [Grand Super Coalition] and the UN [United Nations] getting into deadly daily battles.
Account Stealing Controversy
Edit
During 2011, John claims he was offered free Builder's Club by his second in command, and best friend, Jlcompton89. Jlcompton89 allegedly stole most, if not all, of Pspjohn1's goods. John's Cobras entered a period of downfall as well. During this time, Jlcompton89 gained control of John's Cobras, and then sold the group to SONICTHEHEDGEHOGXX. In early 2012, John regained control of the account, and pursued to declare a large war against Noble Blade, with both sides claiming victory.