RUN
is a game created by the user . The game was usually on the front page until the game's deletion on April 23, 2012. He then gave the game to Firesoul69. After the game was deleted lots of counterfeit copies of the game spread.
Deletion
On April 15, 2012, the description of RUN became "I thank jaredvaldez4 for letting me use his game." for unknown reasons. After that incident Rumors began that jaredvaldez4 or one of the April fools hackers hacked . 8 days later on April 23, the place was deleted and became Happy Home in ia. It is now available to play in 2018
Game Objective
Similar to VyrissTheVixen's Survive the Disasters the game has the same concept. However the challenges in this game are more challenging because of the lack of effective power-ups of the game. You must survive from slimes that are eating the map. The slimes are similar from JustinP231's Attack of the Slimes Build to Survive!!!ive!.
Reception
Because of the RUN's huge number of visits and favorites, many users still see it today as they search for games and play it. Most users who joined mid-2012 and beyond weren't around when it was deleted, causing them to not remember the story of the game and state it is a misleading/boring game when the game is actually deleted. The place has also become a major hotspot for exploiting, with one or multiple exploits frequently occuring usually daily. The downvotes far exceed the upvotes because of this, especially since the voting feature was added after the game was deleted. However the game was respected well by the community during its prime and was always on the front page in the Horror genre. A user by the name of XiaoXiaoMan was going to make a review about the game, however the game was deleted before he was ready to enter the game. His unfinished review can be found here.
Trivia
This game was formerly called "Get inside Justins house for points!!!"
Badges
(Please note: This section is incomplete. If anybody has more information, please add it.)
I love Spheres
1 Million Visits. Woohoo we did it. PARTY TIME!!!!!
Badge. YOU CAME!!!!!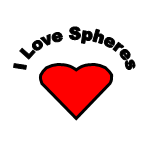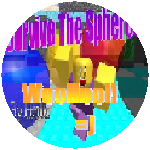 Gallery