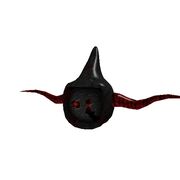 What is Crimsonwrath?
The Crimsonwrath Series are a set of crimson colored hats, and a face. They are one of the most loved hat series. Crimsonwrath is a newer series than Azurewrath. Most of Crimsonwrath's items are retextures of Azurewrath Crimsonwrath is also the enemy of Azurewrath. Azurewrath also has the exact opposite powers of Crimsonwrath, Azurewrath has Ice and Darkness, while Crimsonwrath has Fire.
How many are there?
Crimsonwrath items include "Crimsonwrath, Lord of the Magma", "Crimsonwrath, Lord of Entropy", "Crimsonwrath", "Crimsonwrath, Duke of Danger", "Eyes of Crimsonwrath" and "Rubywrath Dragon".
Will there be any more?
We don't know, but it's most likely that there will be more Crimsonwrath items to come out later. But for now, enjoy the Crimsonwrath!
Ad blocker interference detected!
Wikia is a free-to-use site that makes money from advertising. We have a modified experience for viewers using ad blockers

Wikia is not accessible if you've made further modifications. Remove the custom ad blocker rule(s) and the page will load as expected.