Vortex Security
Talk

12
2,755pages on
this wiki
Vortex Security
Owner
Qweeba Mr Qweeba
Activity
Active
Members
Around 100,000
Diplomacy
Allies

LuaLearners
RSF
Lunar Coalition
Electro Legion
Valor Legion

Description
A very big war clan founded by Justgoaway1.
Information accurate as of 04/05/2013
Vortex Security
is a super-clan on
ROBLOX
, which currently has over 100,000 members, making it the 3rd largest group behind
Team Domino
, the second largest, and
F.E.A.R.
, the largest. It is a
Modern Military Corporation
, using the newest technology available. Founded on December 13, 2010, the group experienced rapid growth throughout 2011, racking up over 80,000 members. This made ROBLOX history, as no other group had ever grown this quickly. Vortex Security is currently owned by Mr Qweeba, formerly known as Chibitobi, Vortex Security's 2nd and 4th owner. The group is known for its advanced bases and technology, as well as its good team work skills. The group is also known for its overwhelming numbers. Vortex Security is often criticized for team-killing themselves and their allies at their bases. The group won the award for the most active group on ROBLOX at the
Roblox Game Conference 2012
. The group was recently at war with
X-101st
, but the war ended after the X-101st Second in Command admitting defeat on the Clans & Guilds forum, and saying that X-101st didn't have a single raid win over Vortex Security. Vortex Security recently dropped the war with 
Urban Assault Forces
 after Bloxman26, the Commander of UAF, decided that the drama from the war as well as the immaturity of his own highranks and members was getting to be too much. He arranged a peace treaty with imnotaguestimagirl and Mr Qweeba, but during the war with UAF the scores ended with 3-3.
On April 28, 2013, Vortex Security's member count hit the 100,000 mark. Vortex Security is the third group to ever get over 100,000 members, after Team Domino and F.E.A.R.
History and reform
Edit
Vortex Security was founded on December 15, 2010. Despite all of the fame that came with founding and owning the group, Justgoaway1 was popular before starting Vortex Security. He had created many popular games, including "Roblox - Paintball Unlimited" and "Desert Canyon Warfare." He created the clan of Vortex Security with help from Trick555, the UCR President at the time. Together they advertised the Recruitment Center in UCR, through ROBLOX advertisements, and in on the Clans & Guilds Forum on ROBLOX. The Recruitment Center eventually got on the front page of games. It stayed on the front page for days, and Vortex Security eventually gained 10,000 members within about 2 weeks of its creation. This made Vortex Security the first super-clan to make it to the top 10 largest clans in numbers within a month after its creation. It continued to rise, sometimes gaining hundreds of members in a day, until it eventually came to the current member count at just above 100,000, the third largest clan or group on ROBLOX.
Vortex Security had grown quite fast throughout 2011 and by December 21, 2011, it had become the third largest clan on ROBLOX. By February 2012, the group had surpassed R.A.T. in amount of members to become the second largest clan or group on ROBLOX. By this time in January 2012, Justgoaway1 stated that Vortex Security would be going through a "manly reform", in which almost everybody would be demoted to Private. However, those ranking Captain+ were spared the demotion. Members would then have to re-earn their ranks with a new system based off of points (AP and CP). Also, the official VS battalions (Vortex Security: Airbourne, Vortex Security: Secret Police, Vortex Security: High Ranks, and Vortex Security) were dismantled. Later that month, justgoaway1 gave Vortex Security to Chibitobi, and posted on a forum that he was leaving ROBLOX, and implied that it was a childish game. Chibitobi took over the group, and made no major changes to Vortex Security other than some minor changes to Vulcan and replacing some High Ranks. Chibitobi met much criticism regarding his ability to lead the clan. Due to exams and other things in his life, Chibitobi gave the group to the third leader of Vortex Security, AricLatios. AricLatios attempted to reform the group into more of a military and war group than it was before. He brought back some old divisions, old bases, and had a new logo and uniform made for the group. He then gave Vortex Security back to Mr Qweeba (formerly known as Chibitobi) in July 2012 after quitting for personal reasons. The current Second in Command of the group is Imnotaguestimagirl. In July 14, 2012, ROBLOX gave an award for the most active group to Vortex Security at the Roblox Game Conference 2012.
After Mr Qweeba got the group, in July 2012, several of the high ranks quit the group and called Vortex Security corrupt. This followed a massive admin attack in which over 300 random people were promoted to the rank Lieutenant Colonel. Some of the most notorious high ranks that quit were Imnotaguestimagirl, who was the second in command of Vortex Security. Most of the members that quit the group did not like Mr Qweeba. They thought of him as a power abusing corrupt high rank. Many of these members that quit thought Imnotaguestimagirl should have gotten Vortex Security instead of Mr Qweeba. Imnotaguestimagirl has stated herself that she will not re-join Vortex Security unless she becomes the leader of the group. Some of these members then went to a group known as Vanguard Corporation. Vanguard Corporation was headed by Imnotaguestimagirl, and had over 500 members. This rebellion has exposed all of the internal problems going on inside of Vortex Security. The revolt since calmed down, with most or all of the high ranks returning to the group, including Imnotaguestimagirl. *Note: imnotaguestimagirl stayed to clean up the admin attack, and after she left, more admin attacks occurred. She says she did not take part in or encourage any of these attacks.
The group then focused on reforming the group to be molded after the Vortex Security of 2010. Training and high rank reforms were made around this time. Promotions can now be earned through training, defending a base, and raiding an enemy base. Also, a new version of an old base, Vortex Security: Headquarters, was released on August 31, 2012, with a new map based off of the old one. Also, two new divisions, Vortex Security: Military Police, and Vortex Security: Civil Affairs replace some old divisions, such as Vortex Security: Marine Corps, Vortex Security: Airborne, and Vortex Security: Secret Police. Vortex Security: Engineers, Vortex Security: Civil Affairs and Vortex Security: Military Police are all now unofficial. Also, new high rank reforms were made, such as several high ranks being promoted, demoted, or replaced. The group became the third largest group on November 23, 2012 after it was surpassed in numbers by Team Domino. On February 22, 2013, there was another admin attack. About 500+ members were exiled by ex-Lieutenant General and current Brigadier General Dillsion1. He also removed several of VS' allies in the Allies page. High Ranks and High Commands were sending messages to members that were exiled confirming to tell them what were their previous ranks were before the admin attack occurred. Other HRs and HCs were sending ally requests to re-ally their allies. The mess took long to clean up. Dillsion1 said that it was not him that did it and said that he was hacked. This was confirmed on March 9th, 2013, when Lieutenant General adpunk4445 released a forum that showed a chat in progress between John's Cobras leader pspjohn1 (John Baggs) and several other JC HRs after it was submitted to him by an anonymous JC HR. The conversation involved the pre-planning of hacking Dillsion1's account and performing an "exile attack".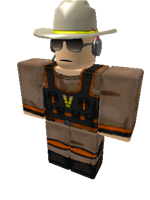 The founder of Vortex Security, he led Vortex Security from December 2010-January 2012. His Second in Command was Chibitobi. He created the group for the purpose of everyone having fun. He is considered by many to be the most famous leader, and the clan grew the most under his reign, gaining 80,000 members. He created all of the versions of Fort Vulcan except for Vulcan 3.0. He also built the first versions of Fort Valor and the VS Headquarters. He also built the extremely famous Recruitment Center and Harbor. He created all of the Official Battlions (VS Airborne, VS Secret Police, VS High Ranks, and VS Stormtroopers). Several wars were fought during his reign.
John's Cobras
,
UCR
,
Sleet Clan
, Reign of Chaos and UAF were all defeated when Justgoaway1 was in charge. He was a well respected leader and a role model to his troops. In January 2012, he reformed the group where promotions were based off of a point system, and discontinued all of the Battalions. He then quit the group and gave Vortex Security to Chibitobi. Justgoaway1 was then deleted for scamming members. He now uses the account Pravada on an extremely rare occasion, and is still in Vortex Security today.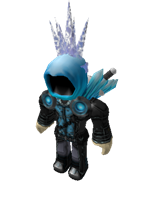 Chibitobi (January 2012- March 2012)Edit
Chibitobi was the second leader of Vortex Security. He ruled from January 2012-March 2012. No wars were fought or changes made during his reign. The only thing he did was carry out the reform that Justgoaway1 had started. Some revamped forts were also introduced during Chibitobi's era, such as Fort Vulcan 3.1, Fort Valor 2.0, and Fort Vulcan 1.5. Vortex Security Headquarters was also used as the main fort during the Chibitobi era. In March, due to exams and criticism he often received, he handed ownership over to AricLatios. He was banned for the April Fools Day hacking of the website after he received an illegitimate Dominus Empyreus with no serial number. Currently, Chibitobi uses the account mr qweeba.
AricLatios (March 2012-July 2012)Edit
The third leader of Vortex Security, AricLatios's reign spanned from March 2012 to July 2012. He has reformed the group, making it more of a modern military-style clan. He also changed the logo, and made new divisions as well as bringing back some old ones. New uniforms have also been made for the group during his reign as part of the reform. He has also re-vamped some of the old bases, such as Fort Vulcan 1.5, Fort Vulcan 2.5, and Fort Valor 2.0, which are newer versions of Fort Vulcan 1.0, Fort Vulcan 2.0, and Fort Valor. Some new bases were introduced in AricLatios's era as well, such as Vantage Point. In addition, AricLatios has tried to improve Vortex Security's reputation by changing trainings to help make members improve their combat ability. Unlike JGA1 and Chibitobi, AricLatios was a stricter leader, but this  benefited Vortex Security by making the group and its divisions more organized. Vortex Security won the award for Most Active Clan at the 2012 Roblox Game Conference during the AricLatios era. In March 2013, Aric returned to Vortex Security as a Lieutenant General.
Mr Qweeba (July 2012- Present)Edit
Formerly known as Chibitobi, he was given the group after AricLatios gave up the group due to him not being able to tolerate the community within Vortex Security, as well as the C&G community. This decision was met at first a negative response from Vortex Security and the Clan Community as a whole, as many members do not like Mr Qweeba. A majority of the Vortex Security members thought that imnotaguestimagirl, the second in command of Vortex Security, should have received Vortex Security instead. Recently, Mr Qweeba has been playing games completely unrelated to the group, while his Second in Command reforms it by making it more like it was in 2010/2011, but fixing longtime problems within VS. This is most likely to get veteran members to re-join Vortex Security, as well as attract new members. He allowed her to appoint new high ranks, allowed the development of the Vortex Security Headquarters 2.0, and allowed the creation of some new divisions, allowed some others to be shut down, and allowed his high-ranks to revive a couple of old divisions. Since these reforms, many users have warmed up to Mr Qweeba, and praised the recent reforms, however, it is assumed that they do not realize that all of the reforms come from the Lieutenant Generals and Generals. He is retiring soon and supposedly giving up the group to VS 2iC imnotaguestimagirl.
Promotion SystemEdit
Originally, members were promoted for raids, defenses, trainings, and overall activity within Vortex Security. In the great reform of the group in January 2012, an AP/CP system was introduced, which was a promotion system based off of points. Action points (AP) were awarded for defending a Vortex Security Base, or raiding an enemy one. They were also given during trainings. Command Points (CP) were given if a player demonstrated good leadership qualities. Players had to earn these points in order to be promoted. Originally introduced at the end of Justgoaway1's era, this system, known as the AP/CP system, had been in use until September 2012.
The previous promotion system was a revamped version of the old Vortex Security promotion system from the 2010/2011 era. Then, the only way for low ranking members to get a promotion was through the guidelines set by the trainer at that particular training. Promotions are also given for defending a fort, or raiding an enemy base, like the original promotion system.
Along with the introduction current promotion system, a training reform took place. High Ranks within Vortex Security are allowed to hold swordfight free for alls again, but they most utilize some form of ratio for promotions. The recommended amount is a 2 to 1 kill-death ratio. High Ranks now have more control over their trainings, as long as they follow the new guidelines set in place by the reform. These guidelines included no admin abuse, be fair with promotions, and keep the training running smoothly.
In late 2012, after imnotaguestimagirl decided that Low Ranks were being promoted too quickly, she came up with what is now the current promotion system: the trainees will train at a training place. At the end of the session, the trainer will then pick 3 trainees whom he/she thinks has done a good job. They will then send what is called a Recommendation (or Rec for short) for each of the 3 trainees over to a Brigadier General. The Brigadier General will then decide if any of the 3 trainees deserves a promotion, depending on how many recommendations he/she gets sent in the same name of one individual trainee.
Ranks (Needs a Major Fix)
Edit
New members of the clan. Many are spies from other clans, but they will not get very far as the wall is not used to show critical information. Vortex Security acknowledges that most recruits are a bit nooby, but most of Vortex's force are higher ranks. As a result, most Recruits who go to trainings are looked down on, and are not taken seriously. To achieve this rank, you must join the group.
The second-lowest rank. They have completed a training or shown themselves in real-battle. Still considered Recruits, but trained slightly more. To get this rank, you meet the requirements during a training set by a trainer.
Private First ClassEdit
A first class private of Vortex Security, they have shown some skills to be promoted past the rank of private. To get this rank, requirements must be met during a training session, as well as defending a base or raiding that of an enemy.
SpecialistEdit
These members are beginning to perfect the arts of discipline and loyalty to Vortex Security. They are generally more mature and better in combat than those lower than them, but they still have a lot to learn. To become a Specialist, requirements must be met during a training session, as well as defending a base or raiding that of an enemy.
Better fighters than the ranks of those inferior to them. They have undergone more training. They can command lower ranks, but only a small order. Still considered a low-rank. The requirements for becoming a Corporal are the same for becoming a Private First Class or lower.
An intermediate rank. They are usually good fighters or leaders, or have made something for Vortex Security in the past. Meet the requirements during a training, defend a Vortex Security fort, and/or raid an enemy fort to achieve the rank of Sergeant.
Staff SergeantEdit
These are members that have proven that they have the potential to advance through the ranks of Vortex Security. These members are mid-way through the Sergeant rank. Members of VS must meet the same requirements for Sergeant to get this rank.
Master SergeantEdit
The final sergeant rank, these members help other Sergeants in training. They must meet the requirements listed above, be selected by a Colonel, and pass the Master Sergeant exam.
Sergeant MajorEdit
These members are quite experienced within VS. They oversee that the other Sergeant ranks do their jobs correctly, and assist them when needed. They also help the lower ranks as well. In order to become a Major, members must receive two promotions in the Officer's Academy. 
Second LieutenantEdit
Members of this rank have proven that they are skilled, mature, and loyal to the group. To achieve this rank members must join the Officers Academy, and earn three promotions within that group.
First LieutenantEdit
These members are training to achieve the next rank of Captain. These members oversee the 2nd Lieutenants and help them in their training. In order to become a 1st Lieutenant, members must join the Officers Academy like 2nd Lieutenants have to, but they must earn five promotions in that group to achieve this rank in the main division.
A member within Vortex Security that is a representative of a group allied to VS. These members are not low, middle, or high ranking members, but they are treated like a high rank would be. 
The middle rank of VS. They can command divisions, and give orders to lower ranks, with no exceptions. Well respected and trustworthy, they are given certain duties and responsibilities that lower ranking members do not have. This rank can also join the High Ranks division. They are to assist the lower ranks as well. In order to be a Captain, members must join the Officers Academy, and earn three promotions within that group.
The first High Rank with Admin abilities. They can shout on the group page, and hold promotional trainings. They can also join the High Ranks division once a member reaches this rank. This rank is extremely powerful in the main division, but also extremely hard. To become a Colonel, members must have show outstanding leadership and teamwork qualities, and be recommended by two Brigadier Generals, or by one Lieutenant Commander+.
Brigadier GeneralEdit
An extremely prestigious rank in VS. This rank is nearly impossible to achieve, and the only way to become this rank is to be selected by a Lieutenant General, a General, and approved by the Arch General, as well as be approved by the Arch General.
Lieutenant GeneralEdit
The highest rank besides General and Arch General in Vortex Security, these members oversee all clan operations, and are advisors to their superiors. The third in command, as well as the leaders of certain departments within Vortex Security are located in this rank. The only way to become a Lieutenant General is to get selected by the General or Arch General, and to be approved by the Arch General.
The second in command of the group, this member of Vortex Security oversees the other High Ranks, and serves as the closest advisor to the Arch General. The current Second in Command is General imnotaguestimagirl. The only way to get this rank is to be selected by the Arch General. Mr Qweeba recently selected rodgerdodger, a feared High Rank within the main division, as a General as well, though imnotaguestimagirl is still the Second in Command. 
Arch General Edit
The Arch General is the leader of the group. Mr Qweeba, formerly Chibitobi, is the fourth leader of Vortex Security after AricLatios gave him the group in July 2012.
DivisionsEdit
These are the official divisions of Vortex Security, 1 of which is owned by Mr Qweeba (High Ranks), 1 of which was owned by adpunk4445 (Stormtroopers), 1 of which are owned by imnotaguestimagirl (Falcons), 1 of which is owned by opperblox24 (Secret Police), and all of which are allied with the main division of Vortex Security. These divisions are all more elite than the main division, and some take charge of the main division when at an event, with the exception of The Engineers and Civil Affairs divisions. Some notable former divisions within Vortex Security include Vortex Security: Airborne, Vortex Security: Military Police, and Vortex Security: Marine Corps.
Vortex Security: Secret PoliceEdit
Vortex Security: Secret Police was a division during justgoaway1's era. This division was shut down in January 2012. Now, it has come back again for Vortex Security: Military Police (the one that replaced Secret Police) after it was shut down in January 2013 due to it's inactivity. It has the same duties in Military Police. It can go in the Airfield in the HQ and it is the one in charge if a HR is not present. To get in Secret Police, you must be Sergeant+  in the main division, must have 15000+ KOs and pass the interview. Currently led by opperblox24.
Vortex Security: High RanksEdit
Vortex Security: High Ranks is a group for the high ranking members of Vortex Security, those that are Captain+. This group is made so that the high ranks can chat privately about top secret information, and make important decisions regarding the group. They can command low ranks, and are the most prestigious division of Vortex Security. Members of the high ranks division are highly respected. They get access to Sectors 2 and 3 at Fort Vulcan 2.5, and Sectors 2, 2.5, and 3 at Fort Vulcan 1.5, as well as the Airfield at the Headquarters 2.0. They also get access to special and more powerful weapons at these forts as well. They are in charge if a Stormtrooper+ is not present.
Vortex Security: Stormtroopers (Shut Down)Edit
Originally introduced in Justgoaway1's era, and dismantled in the January 2012 reform, the Vortex Security: Stormtroopers are the second highest in the chain of command, besides a Falcon member and a Brigadier General+. They are expected to be some of the most active and skilled soldiers within Vortex Security. The Stormtroopers are also expected to serve as role models over the low ranks, as well as patrol the bases often. In order to join this division, members must first be a Sergeant+ in the main division. Next, members must send an application to adpunk4445, the Grand Bladerunner of the division. After that, members will be sent to take three tests, the knowledge test, the battle theory test, and a physical battle theory test. Once users pass these three tests, they are admitted membership into the division. If a user fails any stage of testing, they will be forced to re-apply from stage 1 after a fortnight. They are in charge unless a Falcon+ is present. Due to Lieutenant General/Stormtroopers Grand Bladerunner adpunk4445 being exiled from the main division in late March 2013, the division was made unofficial (conveniently) on April Fools Day. This was made clear by Lieutenant General opperblox24 a day afterward. The remaining Stormtroopers have now moved over to the Falcons division. 
Vortex Security: FalconsEdit
The Vortex Security: Falcons are the elite VS raid team. They are the ones called in for easy and fast raid wins. The group is led by Falcons Matriarch and Main Division Second in Command imnotaguestimagirl. You may only gain entry by being picked by imnotaguestimagirl. The more you ask her for entry, the less likely she is to accept. Falcons are elite and equal to Stormtroopers in rank. After the Stormtroopers division was made unofficial on April Fools Day, the remaining Stormtroopers in the division moved over to the Falcons division on Arch General Chibitobi's (mr qweeba's) orders.
These are the official forts of Vortex Security. It is a tradition that all official forts of the group all start with the letter V.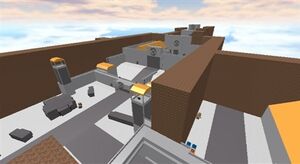 This fort is Vortex Security's main and trademark fort throughout its history. The fort has been re-released several times as different versions (1.0/1.5, 2.0/ 2.5, and 3.0/ 3.1). One of the trademarks of Fort Vulcan is the tri-sector design. Allies and VS members spawn in Sector 1. Sector 2 is accessible only by certain divisions, with the exception of version 3.0/3.1, which is accessible by anybody. This sector is usually the biggest. Sector 2 usually contains vehicles and numerous buildings. Sector 3 is at the back, and raiders must reach this point and hold it for a certain amount of time in order to win a raid. Fort Vulcan is hard to infiltrate, with raiders needing to break a code that opens the door to a certain sector to get to Sector 3. Most versions were built by VS founder
Justgoaway1
, but other members contributed to these forts as well. Fort Vulcan 1.0 was introduced when Vortex Security was first founded, around December 2010, or January 2011. It served as Vortex Security's first official fort. Fort Vulcan 2.0 was released in June 2011. Fort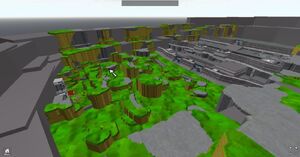 Vulcan 3.0 was released in January 2012, at the end of Justgoaway1's leadership. Fort Vulcan 1.5 and 2.5 (re-released versions of Vulcan 1.0 and 2.0) were both released during Chibitobi's era. All players earn credits in the game in order to buy better weapons, both these weapons and credits are saved after leaving each game. Although version 1.0/1.5 were the most liked by members of Vortex Security, 2.0 was the most visited, achieving over 1.4 million visits. None of these bases are currently active, and a project to build a new Fort Vulcan has recently been cancelled.
Fort Valor Edit
Fort Valor is Vortex Security's second oldest fort, built after the release of Fort Vulcan 2.0. The version by Justgoaway1 has over 116,214 place visits, and is now inactive. It is situated above a lake, with a raider base located on the opposite side of the lake, downhill. The Vortex Security fort is situated above a waterfall. The raiders' base is situated within a section of cliffs. This is Vortex Security's most even fort, with Vortex Security members having to walk or swim to get to the raiders' base. This is version 1.0, which is now outdated.
During Chibitobi's era, the fort was remade with Vortex Security's new modern technology. After these updates, it was released and called Fort Valor 2.0. Built by Tippee and Imnotaguestimagirl, Valor 2.0 was given the trademark tri-sector design similar to that of Fort Vulcan. Vortex Security and allies spawned in Sector 1. Sector 1 contains a gate control room, along with an armory, and some rooms leading to Sector 2. Sector 2 is accessible by anyone in Vortex Security: Marine Corps., or any higher division. Sector 2 is empty except for a helicopter. Sector 3 is for Vortex Security: High Ranks only. Like in Fort Vulcan 2.0/2.5, Sector 3 is just a large bunker. In order to win a raid, raiders must capture Sector 3. Raiders spawned at the bottom of a hill, and they had to walk up towards the gates. Fort Valor 2.0 is currently not in use within Vortex Security today.
Headquarters Edit
This is the least secure fort of Vortex Security. It contains an airfield (accessible by members of Vortex Security: Airbourne), a jailhouse, a Barracks, and a Recruiting building. The whole of the main fort is a octagonal island, attaching to the Airfield.
The airfield contains two non-respawning helicopters, and hangar in which planes were planned on being implemented, and a Control Tower which only justgoaway1 can enter. The helicopters have met much criticism because when they are damaged or flown into the water, they will not respawn, resulting in one-time-use helicopters. This version of the fort was on Justgoaway1's profile, and had over 300,000 visits. JGA1's version is currently outdated.
During the beginning of the AricLatios era, the HRs of Vortex Security decided to re-release the VS Headquarters, naming it Headquarters II. They did this due to its increasing popularity. The only updates were to the group logos and technology, and changing the airfield door so now members of the Rangers division can access the airfield, and no longer Airbourne. The version today is on Colt324's profile and has over 23,000 visits. This version is considered outdated as well.
Now, Vortex Security: Headquarters II is being upgraded to Vortex Security: Headquarters 2.0. The new base was built by Tippee, who was Vortex Security's official builder. It was scripted by GirlSniper, who was Vortex Security's official scripter. The new version of the base contains a brand new updated map, new logos and GUIs, as well as possibly containing new technology and new weaponry. However, it will still contain the features of the original, such as an airfield, a jail, and a bridge between the raider and Vortex Security base. The fort was released on August 31,2012, and is located on GirlSniper's profile. It has over 63,000 visits and is currently one of the main bases of Vortex Security, along with Fort Vulcan 2.5. The release of the new version drew a positive response from the Vortex Security community as well as the Robloxian community as a whole. The release of the fort has also made activity in the group skyrocket be encouraging people to visit that base. When GirlSniper left ROBLOX on November 22, 2012, she gave it to imnotaguestimagirl. All the credits and levels have been reseted and all must earn it back. In addition to the map, there is a statue of GirlSniper near the bridge near the VS and allies spawn point in memory of GirlSniper. It has about 95,000+ visits and currently on imnotaguestimagirl.
Recruiting Center and Harbor Edit
This is Vortex Security's oldest fort. However, it was a very popular game, hitting the front page several times, and gaining over 1 million place visits. It includes the Vortex Security Fort (shown at right), a Neutral village, and a Raiders base. The Vortex Security is a modern military fenced compound, complete with two buildings, and three docks, a small, medium, and large one. The first building contains several rooms, each with a weapon crate. The other contains a training facility, with a lobby room. Vehicles are included in this fort, which are buyable with in-game credits, and are then shipped in by a large ship. These vehicles contain cars, helicopters, and tanks. All 3 outposts are situated one the shore of a large lake. The game is still extremely popular with Vortex Security veterans, and still played, even though it is outdated. The base is un-copylocked.
A remake of the Recruitment Center was released on 4/27/13, the day before VS hit 100,000 members.
Vantage Point [Outdated]Edit
Vantage Point is a fort that barely saw the light of day. It was visited approximately 1,000 times, the least-visited fort in VS history. Codenamed "Black Chicago" when it was under construction, it was built by Unclear and is currently on Colt324's profile. The fort is located in a large city. The city was over-run by raiders, so Vortex Security built a small base and airfield. The place has several capture points throughout the map. Vortex Security and allies spawn in a walled compound, whereas raiders spawn in a modern skyscraper. The game includes a harbor, an airfield, a freeway, and a helicopter landing pad located on the top of the tallest building. All these locations include the checkpoints, as well as the Center of the city and an island. Raiders and Vortex Security must capture the points throughout the map. Whoever captures all of the points wins either a defensive or offensive raid. Like all other Vortex Security bases, Vantage Point gives credits that can be used to buy weapons and vehicles in game. Since Colt324 is no longer in Vortex Security, the fort has since been considered outdated.
Outpost Victory (Progress Halted)Edit
An in-progress fort built by AgentCG and scripted by imnotaguestimagirl. Kuas assisted the scripting in some parts. It is on imnotaguestimagirl's profile (although removed from her active places).
Assumed to have been shut down now that no word has been given on production status.
Fort VertigoEdit
Fort Vertigo, like Outpost Victory, is an in-progress fort. Vertigo was built by Tippee and is being scripted by Ethancomputermad and imnotaguestimagirl. Production on it is being overseen by imnotaguestimagirl.
Vortex Security LogosEdit