List of war groups
Talk

0
2,757pages on
this wiki
War Groups (also called war clans or just clans) are groups that create armies, forts and bases, as well as declaring war and fighting more aggressively than an average group. Some wars have been known to become quite controversial, and lead to what are known as 'RoWars'. War groups are generally frowned upon and ridiculed by people who are not in war groups, and many war groups have habits of exploiting and general negative propaganda for other war groups.
Most war groups are very small and/or not powerful enough to cause well known wars, but others are very large, and a select few are small, elite, and very powerful. Most powerful war groups on ROBLOX are known as super-clans, which are clans that have over 10,000 members. However, some small, elite clans have been known to fight and beat many super-clans. All of the clans listed on this page are super-clans that have over 10,000 members, with the exception of The Vaktovian Empire, because it is extremely selective in getting members but one of the most powerful and well known clans on ROBLOX. This list goes in order from biggest to smallest in terms of members. 
Clan bases
Often, places are made for a war group. These places are usually forts, military bases and/or training grounds for their members to visit, but other players may visit those places to raid them, where they try to take control of the place in the game. The owner of the place(s) is often also the owner of the group, so they gain tickets from the place traffic generated from their war group place. Some bases are rather famous, getting hundreds of thousands or even millions of place visits. These are some of the most famous clan bases in ROBLOX, mainly because of their building, weapons, or the group they are associated with. 
Front Page War Groups
These groups are all on the front page of groups, which means they are included on the list of the top 10 largest groups on Roblox.
Member Count: 135,000+
Leader: SONICTHEHEDGEHOGXX
First Encounter Assault Recon, or FEAR, is the largest War Group on ROBLOX, with over 130,000 members and growing. Despite it's large numbers, FEAR is one of the most disliked and controversial war groups on Roblox. The group has a reputation throughout its history for corrupt leadership, free modeled bases, bad fighting skills, and disorganization. The name of the group was actually copied from the video game, F.E.A.R., which has caused even more controversy among players. Several of the divisions of the group have names derived from the same video game. It has allied itself with many other war groups, such as The Roblox Assault Team, United Clan of ROBLOX, and Vortex Security, to name a few. However, despite their poor reputation in the eyes of the Roblox Community, the group has thrived, and is currently trying to fix both its internal and external issues. 
Member Count: 115,000+
Leader: Pieperson50
Team Domino is the second largest war group on Roblox, with over 108,000 members. It is also currently one of the fastest growing war groups on Roblox, most of which is due to the popularity of Pieperson50's places. The group has a very negative reputation in the eyes of the Roblox clans community as a whole, mainly due to the fact of Pie's overall reputation, as well as the controversial Free VIP recruiting method that Pie uses in order to attract users to join the group. Also, a majority of the members of the group are new to Roblox, and are thus hated for the same reasons that F.E.A.R. is hated for. Team Domino is currently in a war with RSF and an alliance known as The Grand Superclan Coalition (GSC). The group has not won any wars, but it has been defeated by Frost Clan.
Member Count: 101,000+
Leader: Mr Qweeba
Vortex Security, or VS, is the third largest War Group on ROBLOX. Founded on December 13th, 2010 by Justgoaway1 and the group became extremely popular in 2011, gaining over 80,000 members. The original leader of Vortex Security was Justgoaway1. The current leader is Mr Qweeba, formerly Chibitobi, who led the clan after JGA1 quit. The clan tends to be very confident in its behavior and has its bases are both organized and defended most of the time. Vortex Security is known for bases that are hard to infiltrate, as well as exceptional teamwork. One main criticism of the group is poor fighting ability, but this is often made up for by large numbers. Vortex Security used to have a bad habit and it was killing allies at Fort Vulcan 2.5 but now everyone uses Headquarters 2.0 where you can't team-kill. Their ranking system is based off of points in how you perform your duties and follow the rules. They won the award for being the most active clan on Roblox at the RGC 2012. This was the only clan-related award presented at the conference. The second in command of Vortex Security is imnotaguestimagirl.
Member Count: 82,000+
Leader: Cj10127
The fourth largest group on ROBLOX, and the third largest war group, The Roblox Assault Team (RAT) has been through many easy and rough times and has had many leaders since its creation. The current leader is 
Cj10127
. RAT was originally created by Cezza321. He then gave it to stealthmatt after a war with UCR. A cousin of benblue9, thephantomhourglass stole the group. It was later on passed to ploober33, then bobob55, then ColourTheory then now 
Cj10127
.  The Roblox Assault Team has won a lot of wars it has gotten in. It is defeated
F.E.A.R.
,
JC
,
X-101st
and
TRA
. Its most famous and controversial war was with
The Vaktovian Empire
, with both sides claiming victory. The war ended in a draw.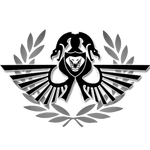 Member Count: 61,000+
Leader: pspjohn1
John's Cobras, or JC, is a modern military super-clan with over 60,000 members. They are one of the fastest growing clans. Like F.E.A.R., it is hated much throughout the ROBLOX community and famous mainly because of its famous owner, pspjohn1. Members of John's Cobras are often ridiculed by other players with satirical nicknames (Garden Snakes, Garden Slugs, John's Noobs). Their main claim to fame was free VIP in pspjohn1's game, Battle over the Bridge, but now they get most of their members from the large amount of visitors at Fort Fang, the headquarters and primary fort of John's Cobras. They have fought in wars with almost every other super-clan. They have a reputation of using massive amounts of propaganda in order to persuade members that they are an extremely strong super-clan. Although they claim to be undefeated, almost all of the other clans on this page have claimed victory over John's Cobras.   
Member Count: 50,000+
Leader: DrDrRoblox
The Robloxian Army (TRA) is one of the front page groups, and they have been for quite a while. The group is currently the 9th largest group on Roblox, as well as the sixth war group on Roblox. T.R.A. currently has over 50,000 members. They are renowned for the strength of their commanders, overwhelming numbers and their fierce loyalty to the group. TRA is not known for good combat, as they have lost multiple wars to several wargroups (WIJ, FC, UAF, and RAT.) They have been involved in many large wars, and are hated by many for it. However, they are incredibly loyal to their allies, and will help them in any wars they partake. One common complaint of TRA is that some of the High Ranking members abuse the power that comes with their rank.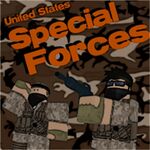 Member Count: 48,000+
Leader: BRIANO10
The Real United States Special Forces (The Real U.S.S.F.) is a United States military themed war group on Roblox. U.S.S.F. has around 50,000 members, and is currently the 10th largest group on Roblox. They are allied only with other American themed military groups. It is the biggest and oldest group of its kind. Despite having an old group ID, the group has only become popular relatively recently. The group has obtained a majority of its members through the popularity of its headquarters, which is titled the Forward Operating Base. The base has over 1.2 million place visits. The group has gotten in numerous wars, including with super-clans The Robloxian Army and John's Cobras, losing in both cases. The group, as well as BRIANO10 is praised for its activity and its base, however, the group has been criticized for being extremely unskilled and unorganized, as well as not having very mature high ranking members. The Real U.S.S.F. was recently at war with an alliance known as the United Powers Alliance (U.P.A.), and allegedly won. 
Other War Groups 
These war groups are not on the front page of groups, however, they are still large war groups and are considered super-clans.  
Member Count:
 46,000+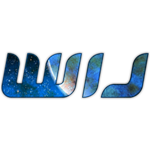 Leader: SilentSwords
WIJ (Dutch for "We") is the 10th largest group on Roblox, as well as the 8th largest war group. The group is a science fiction based group, and a majority of their places have a space theme to them. This group grew incredibly fast, due to its popular places and credentials of its owners, SilentSwords and Owen0202. The groups is known mostly for their exceptional technology, as they have led the way in clan technology ever since their creation. Recently, WIJ has faced off against large war groups (10,000+), such as Nobel Blade, The Roblox Assault Team and The Robloxian Army, winning in all cases. And most recently, a very advanced clan combat system, WIJengine 3.0, was released by SilentSwords, first to WIJ clan base Cerulean, then to all WIJ places. In a much anticipated project codenamed Back in Business (BiB), WIJengine 3.0 will be upgraded to W6. This project includes the release of a new base (Outpost Vermillion), new weapons, and other new technology. BiB was recently released to an extremely positive response from both WIJ members and non-WIJ members alike. On February 23, 2013 SilentSwords released wARC, it included Outpost Indigo II, the successor of Outpost Indigo. 
Member Count: 44,000+
Leader: Pragmatic
Sleet Clan (SC) is a popular war group on ROBLOX that was founded by Fooger and is currently led by Pragmatic, formerly known as Dboot98. It has over 44,000 members, and is thus a super-clan. It was the 6th largest war group on Roblox, as well as the 8th largest group overall. Recently, Pragmatic exiled over 8,000 members from the group, reducing the total number mof members in the group to 44,000. Sleet Clan has been in multiple wars and has several allies. Some of their more popular allies include UAF, RAT, RAA, VOID, and RSF They are a generally well-liked and respected throughout the clan world. Sleet Clan is known for their skilled members, swords only clan, and historic age/old ID. They are known for often coming out with new forts and new logos extremely often. 
Member Count: 39,000+
Leader: Posionlava
One of the oldest clans in the history of Roblox, The United Clan of Roblox isn't a typical war clan. It is run more like a democracy than most clans, with the leader being determined by a vote from members of all ranks. Also, the leader doesn't make decisions without the approval of the Council, which is also selected by the members of the group. They have been through multiple wars, along with multiple leaders. They have an extremely rich history, and take pride in it. They were originally made to destroy their former rival clan X-101st. UCR is currently coming out of a dark age that it was suffering in for an extremely long time. The group is sometimes criticized for mediocre combat ability, as well as lagging behind other war groups in their technology and bases. They are close allies with F.E.A.R., a group which they have once fought against and defeated in a war. They were recently at war with U.A.F., The Grand Imperium, and R.A.T.
Member Count: 39,000+
Leader: 2coolfireworks
The Raven Empire is the ninth largest war group on Roblox. The group became very popular during 2012 due to the rising popularity of its founder, Channy97. The Raven Empire achieved many of its members through the Free VIP Recruitment method, which has also been used by Team Domino, F.E.A.R., and John's Cobras. Like the groups just listed, this has given The Raven Empire a negative reputation within Roblox. The group has also been controversial due to the fact that it copied its name from another group with the same name. The two groups are distinguished by the fact that Channy97's The Raven Empire members are known as Crimson Ravens. They have participated in many wars, but have not achieved any known victories. On February 6, 2013, Channy97 quit Roblox, and KodakKid3 became the new leader of the group. 
Member Count: 36,000+
Leader: DarkRider0797
The Imperium Empire is a modern military organization on Roblox. Owned and founded by DarkRider0797, the group is currently the 14th largest group or clan on Roblox, ahead of the Telamon Fan Club, and behind The Real U.S.S.F.  Imperium Empire currently has over 39,000 members and has achieved many of its members through recruitment on front page games. Despite its large popularity, the group has received some criticism throughout the Roblox Clan community for using free VIP Recruitment Method to attract new members. 
Member Count: 23,000+
Leader: bloxman26
The Urban Assault Forces is another big military group, with over 23,000 members. Modeled after a Communist Russian army, UAF is one of the very few clans with a democratic-style leadership. They have seen a large amount of leaders, which have included ColourTheory and Benblue9. Their current leader is bloxman26, who led UAF after DiscoHeaven resigned as a commander of UAF. They are known for their strength, the large amount of wars they have participated in, and their rich history. Although they have been in a dark age, they have been able to begin a new era under their current leader. The have lost wars to clans such as VAK, but won in wars against X-101st, IL, TRA, Noble Blade and Electro Legion. They currently aren't war with any groups. 
Member Count: 22,000+
Leader: Cyanos
The Sky Clan of Roblox (S.C.R.) is a large war group founded by Mattapplestar in 2011. The group quickly became popular and grew to over 4,000 members. After Mattapplestar quit Roblox, S.C.R. then entered into a period of decline, where member growth and overall activity decreased rapidly. The group was then passed through a series of leaders. A large amount of advertisements were then created for the group, which helped The Sky Clan of Roblox to gain over 20,000 members in 2013, bringing their grand total to over 22,000 members. S.C.R. is currently the 27th largest group on Roblox.
Member Count: 21,000+
Leader: Dignatio
Frost Clan is another war group currently lead by Dignatio (PizzaMan1000). Frost Clan is known for their fair bases, such as Fort Wolf. They are also known for good combat and teamwork skills, and their long history as a super-clan. Frost Clan has gained the likes of many war groups. It has defeated many war groups including Imperial Legionnaires and TRA. Although the clan has not grown rapidly since early 2010, they are still considered an active and respectable clan by many groups and members of the clan world.
Member Count: 19,000+
Leader: Bob104810
A well respected war group, Nightfall Clan is famous for its skilled members, fair bases, strong leadership, and long history. They have gotten in many wars, achieving both victory and defeat. Nightfall Clan also has many allies, including large war groups such as F.E.A.R., Vortex Security, and R.A.T. They have gone through eight different leaders, each bringing an era of progress and reform to the group. Nightfall Clan was founded by Soccerpr89, and is currently led by Fireantfive, NFC's eleventh leader. They have close to 13,000 members, making them a super-clan. The group is currently at war with Reign of Chaos. Nightfall Clan is sometimes criticized for having some power abusing high ranks, and fighting unfairly in wars. They are currently at war with the Urban Assault Forces (UAF). 
Member Count: 12,000+
Leader: OcularVision
X-101st Legion Main Army (X-101st) is a war clan led by LordVade (an alt of LordNathan). Originally founded by Lordnathan , they have a great presence on the ROBLOX, and generally hated by its members. The X-101st claims to be the first war, along with the United Clan of Roblox . LordVade says that the X-101st with the group ID of 13 was made by an imposter and therefore a fake. Throughout its history X-101st they have had their ups and downs but now they have achieved 11,000 members and are now at war with The Crimson Republic. 
Member Count: 1,100+
Leader: Vaktus
The Vaktovian Empire is a war group based off the Helghast from Killzone . They are lead by Emperor Vaktus, making them one of the few War Groups who still hold their founder as their leader today. Members start their journey by joining the Vaktovian Army Corps. Every single person who wishes join Empire is put through weeks of training. They are then put through a Graduation test when they reach level 5 to enter the Vaktovian Empire. The Vaktovian Empire is considered quite a powerful force for a group its size. The Empire itself contains over 1853 Soldiers (As of April 2, 2013). VAK's members count up to 314 Members. VAC's members count up to 1539 Members. The Vaktovian Empire includes of 3 main divisions: VAC (Active), TVA (Inactive), and VAK. So far, VAK argues that they are undefeated. Their most famous war with The Roblox Assault Team (RAT). It ended in a tie.Soon then VAK dropped up to 1,800+ members to 1,100+ members.